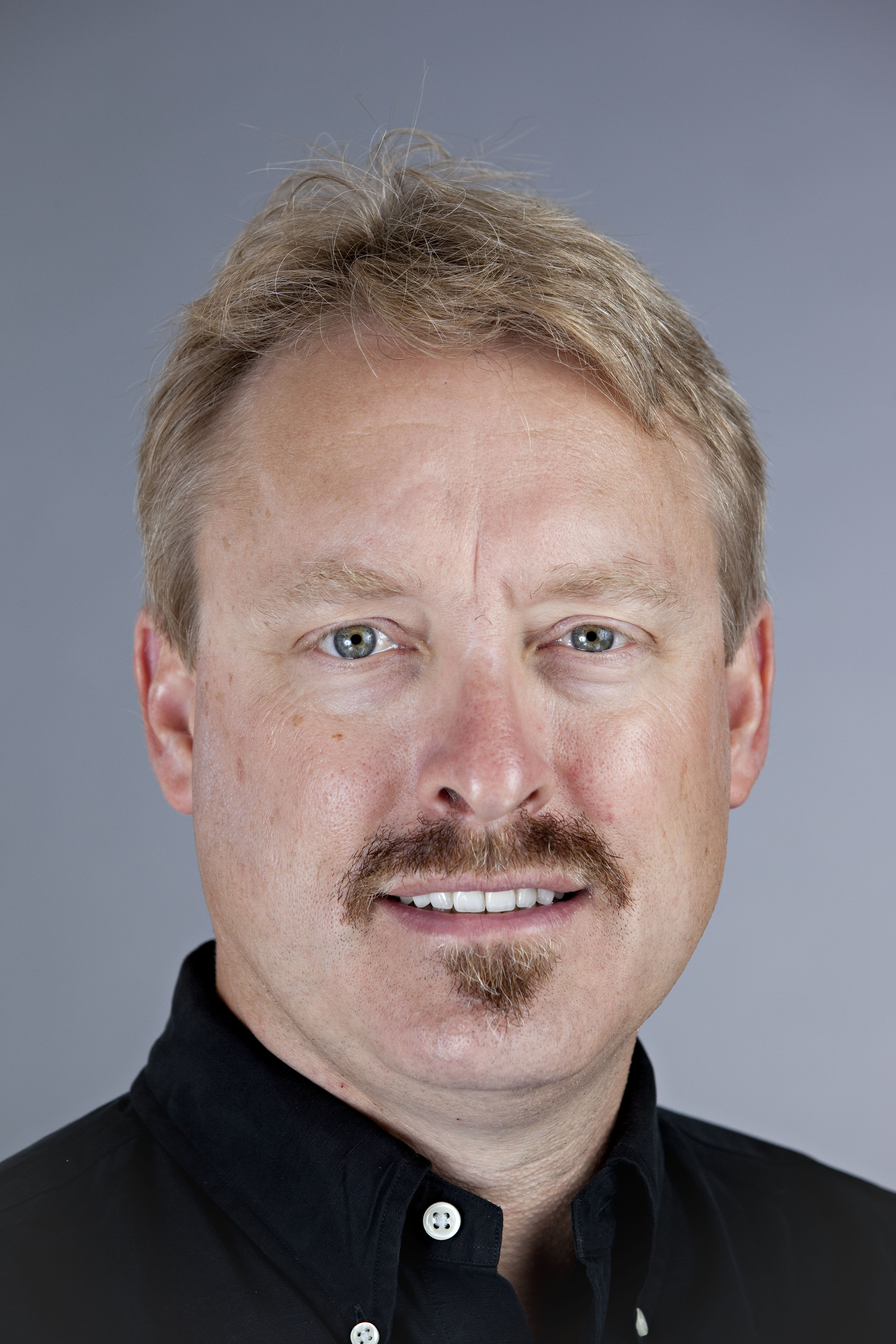 Timothy Mangelsdorf, DDS
A native of Arizona, Dr. Tim has enjoyed growing up in the southwest. After attending Northern Arizona University for an undergraduate degree in chemistry, he graduated No. 1 in his class with honors from the University of Washington School of Dentistry. Besides being well educated in General Dentistry, Dr. Tim took honors courses in removable prosthodontics (dentures) and oral surgery. Dr. Tim completed extensive courses at Baylor College of Dentistry in Dallas, Texas, in aesthetic dentistry specializing in ceramic crowns and veneers. Recently, he has achieved a master's degree from the International Dental Implant Association specializing in the placement and restoration of Dental Implants. Dr. Tim enjoys all areas of dentistry and wishes to provide quality comprehensive treatment to his family of patients. He is active in the Arizona State Dental Association and has served as President of the Northern Arizona Dental Association and as a Trustee at the state level. Dr. Tim is also active in his community raising funds for the Kingman Cancer Care Unit and as a Kingsman that serves the community and organizes the Andy Devine Days Rodeo.
Certified
National Board of Dental Examiners
West Reg. Brd. of Dental Examiners
Licensed
State of Arizona
Member
American Dental Association
Arizona State Dental Association
International Dental Implant Association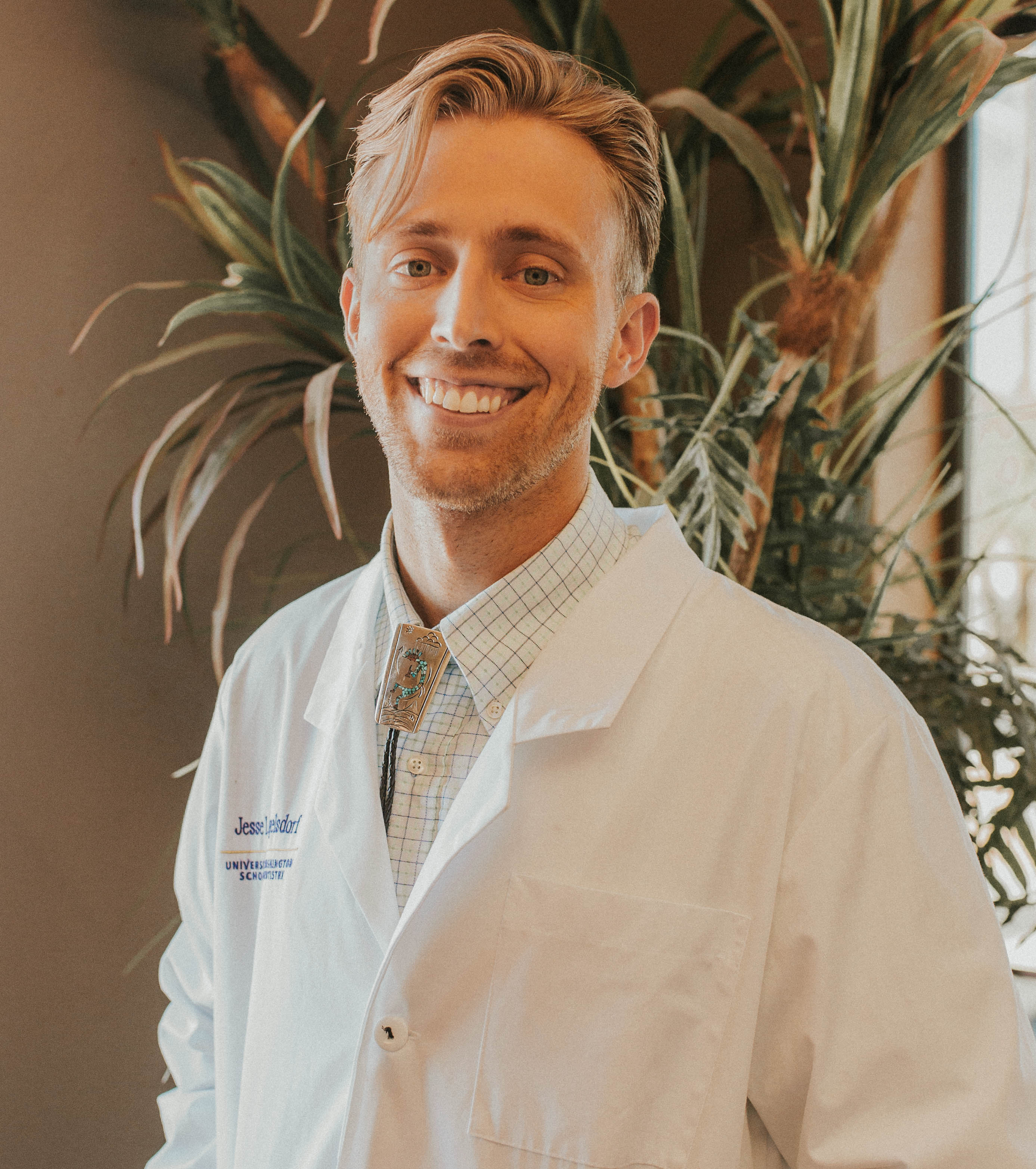 Jesse Mangelsdorf, DDS
An avid golfer, Jesse Mangelsdorf grew up in Kingman where he followed in his father's footsteps attending both Northern Arizona University for his undergraduate and then continuing on to the University of Washington for his Doctor of Dental Surgery degree. At the University of Washington, he was taught scientific, evidence-based dentistry, and he learned how to apply these fundamentals for ideal treatment of all patients. Today, Dr. Jesse loves working with family and friends to provide exceptional dental care to our community. He encourages and motivates our team to be the best at what they, not only at work but in their personal lives as well.
In his free time, Dr. Jesse enjoys traveling to tropical place, running, swimming and working out. His son, Darius, was born in August of 2021 and is a very happy and healthy boy. Dr. Jesse is eager to serve his community of Mohave County by providing exceptional dental care every day at Mangelsdorf Family Dentistry.
Certified
National Board of Dental Examiners
West Reg. Brd. of Dental Examiners
Implantology
Licensed
State of Arizona
Member
American Dental Association
Arizona State Dental Association
Northern Arizona Dental Society
Board of Ethics for Northern Arizona
International Dental Implant Association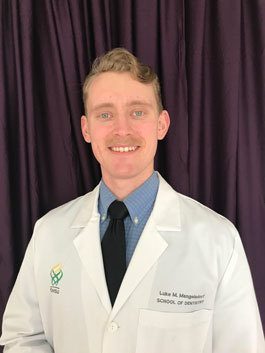 Luke Mangelsdorf, DMD
Dr. Luke is a native of Kingman, Arizona. He received his undergraduate degree in chemistry and biology at Northern Arizona University in Flagstaff. He continued on to his post-graduate training in Portland, Oregon, at Oregon Health & Science University, where he was trained in comprehensive dental treatment and continuity of care with the interprofessional medical team, graduating with a Doctor of Dental Medicine degree. He loves the friendly and comfortable environment of our practice and our community.
In his free time, Dr. Luke likes to sing, play musical instruments and read. He enjoys going on backpacking adventures with his dog, Zorro, and his wife, Sasha. They recently welcomed their first child, Alisa Marianna Mangelsdorf, into their lives.
Certified
National Board of Dental Examiners
West Reg. Brd. of Dental Examiners
Licensed
State of Arizona
Member
American Dental Association
Arizona State Dental Association
Meet Our Team
Our dentists and team members at Mangelsdorf Family Dentistry PC have worked together for many years providing the Kingman community with quality oral health care. We are dedicated to helping you gain your most beautiful and healthy smile, and we want to help you feel comfortable at every visit. If you wish to learn more about our dental services in Kingman, Arizona, or want to visit with Dr. Jesse Mangelsdorf or Dr. Timothy Mangelsdorf, call 928-718-2136 today!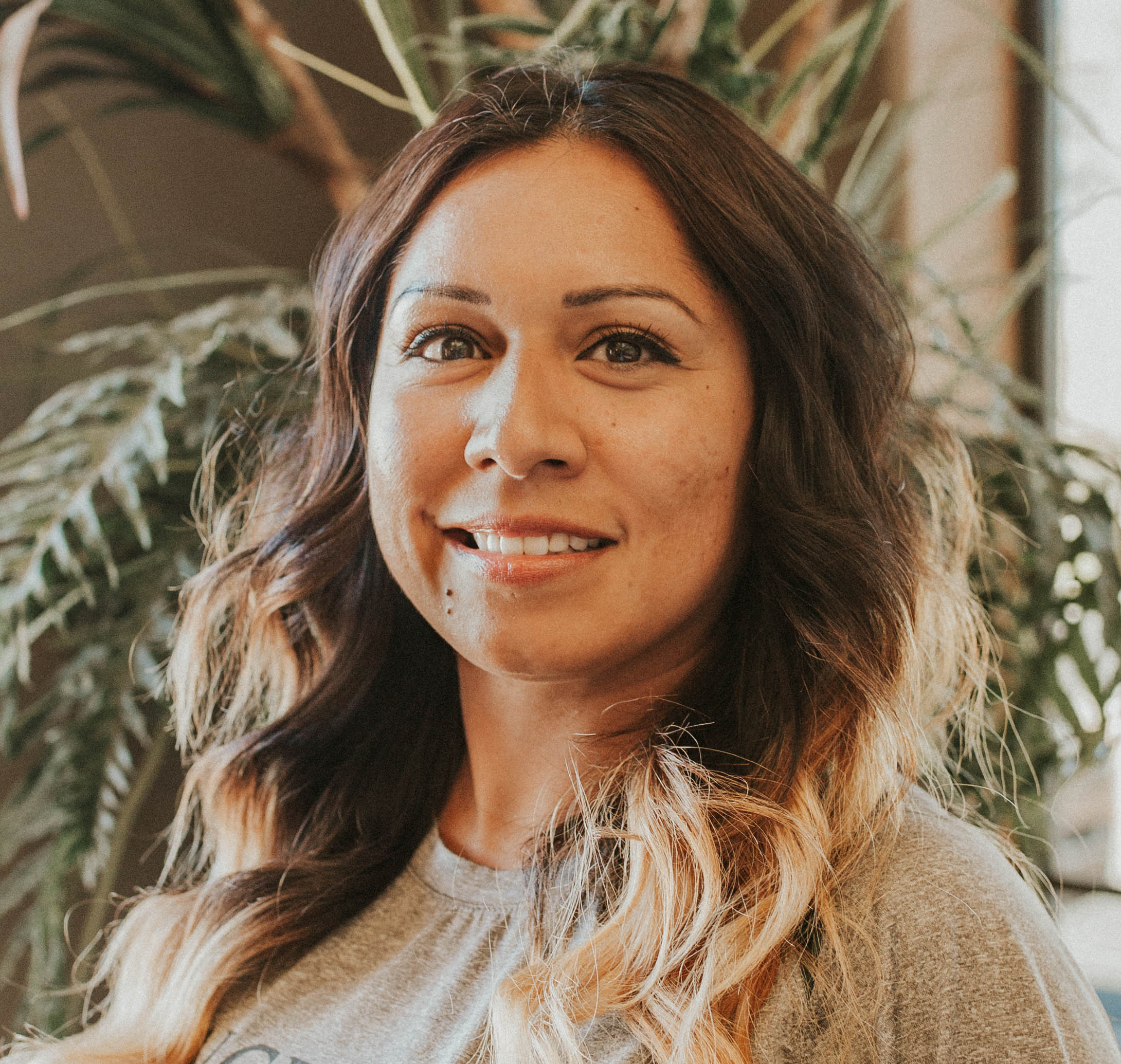 Katrina
Insurance Liaison
Katrina was born in 29 Palms, CA, and was raised for the majority of her childhood in Kingman. She has been with the Mangelsdorf team since 2002 and graduated from Kingman High School in 1999. Katrina is a team player and is willing to help out wherever she can. She goes above and beyond for our patients and team in order to help us run a successful, happy practice. Katrina loves what she does and our patients feel like family to her. She is married, has three children and enjoys being outdoors.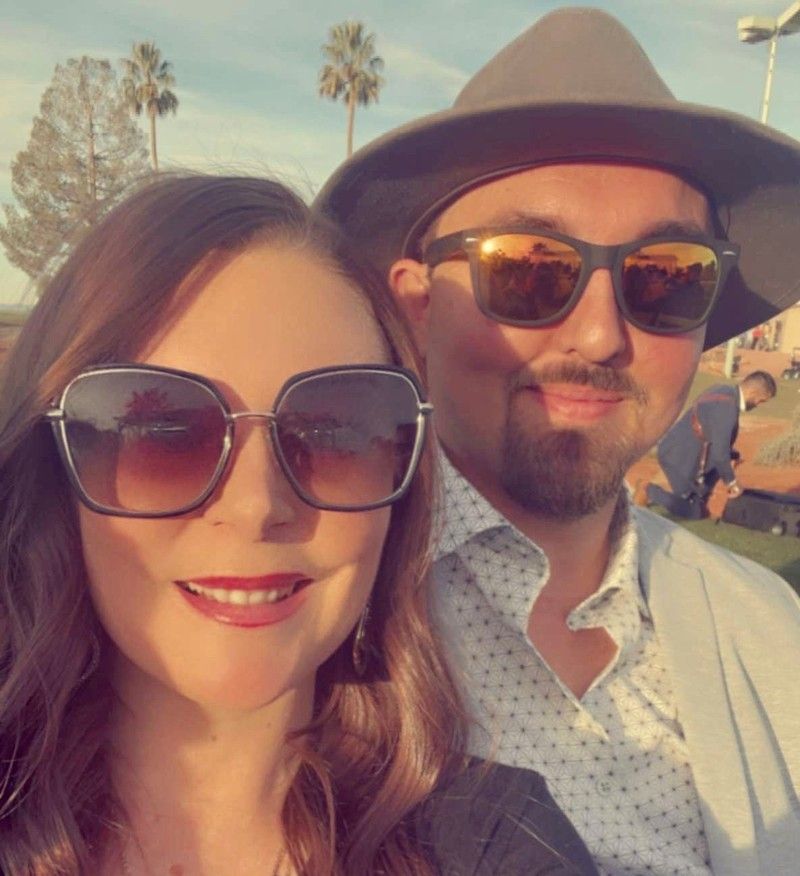 Sheena
Benefits Coordinator & Front Office Lead
Sheena was born and raised in Kingman, Arizona, and she graduated from Kingman High School in 2007. She joined our practice in October of 2014 and gained her phlebotomy and Platelet Rich Plasma (PRP) certification in January of 2017. She enjoys the family feeling and great friendships she has found at our office, and she loves helping and learning as much as she can. Shortly after joining us, she met her husband, Ryan. They have been married for over 10 years and have two children together. In her spare time, she enjoys traveling with Ryan, watching him play in his bands and watching the kids play sports.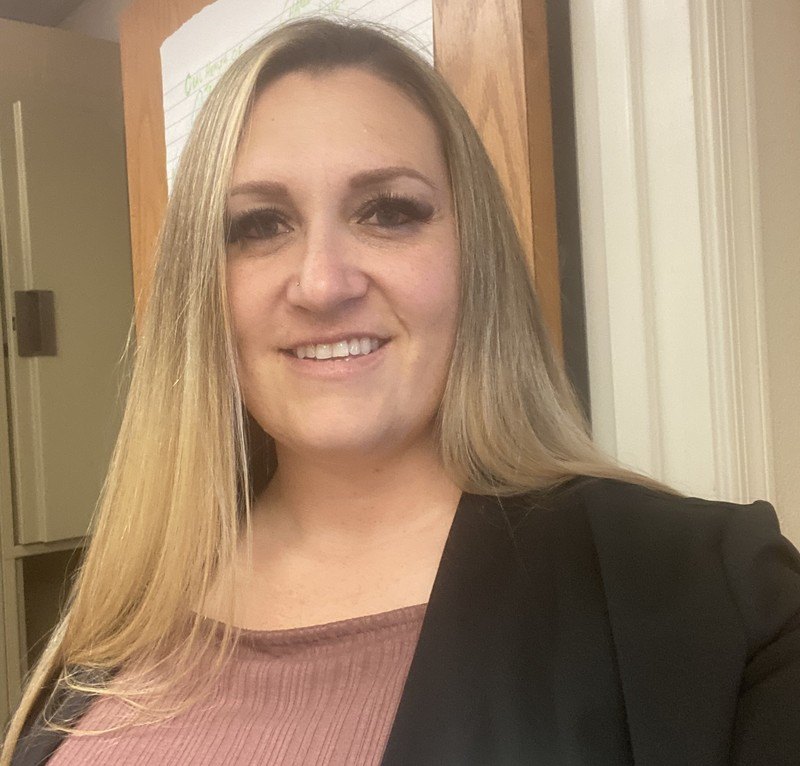 Victoria
Scheduling Coordinator & Front Office
Victoria graduated from Carrington College with a degree in dental assisting in June 2013, and she joined our team eight years later. Today, she is attending Mohave Community College with the goal of becoming a dental hygienist. Victoria loves the culture of Mangelsdorf Family Dentistry PC and is a reliable, outgoing team member.An Arizona native who has lived in Kingman for over eight years, Victoria spends her spare time hunting, fishing, and attending the sporting events and music performances of her four kids.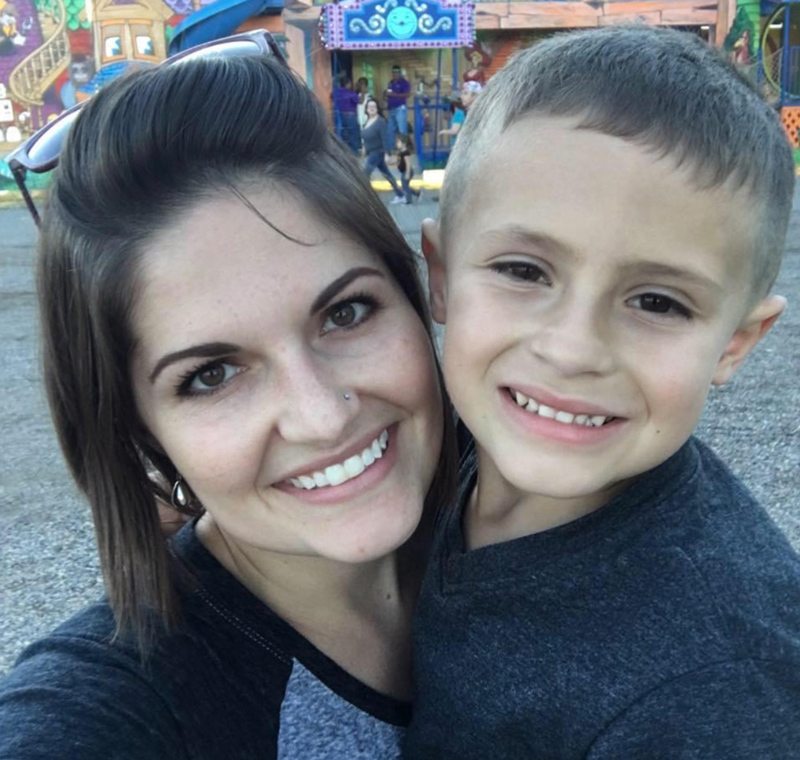 Nicole
Front Office
Nicole started in our office in 2022, and she has been in the dental field for over 10 years. At this office, she loves how nice the doctors are to the staff. Nicole was born in Wisconsin and grew up in Lake Tahoe and Kingman, Arizona. She enjoys being outdoors, hiking, disc golfing and camping. She spends most of her days with her son and miniature Dashaud puppy, living their best lives outside.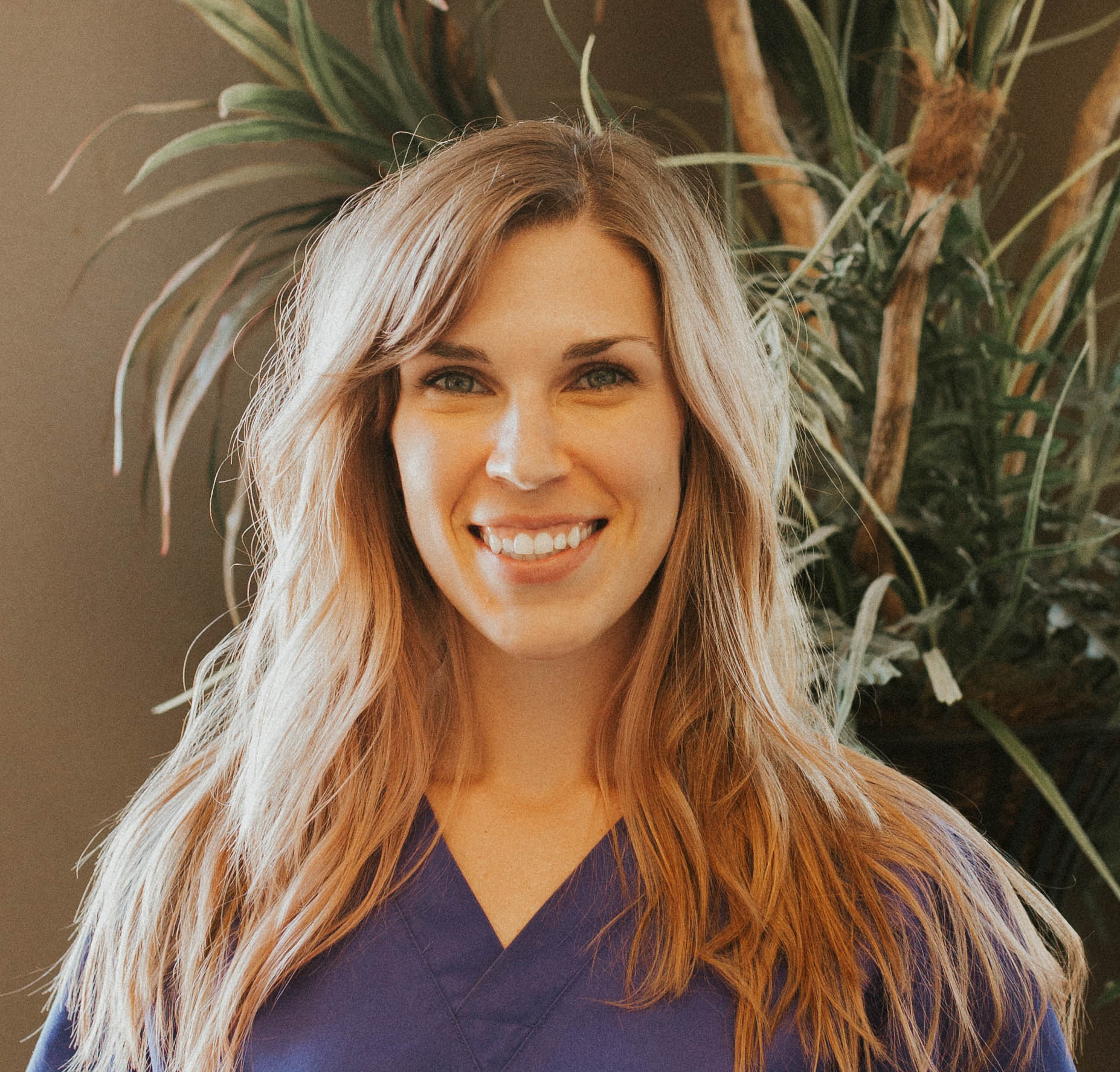 Holly
Lead Registered Dental Hygienist
Holly has been with our team since 2018, and she loves the strong sense of community that she finds at Mangelsdorf Family Dentistry PC. As lead dental hygienist, she helps ensure patients experience the same amazing care with every one of our hygienists.Holly has a sweet little boy that she adores, and she enjoys spending time with her husband, Dr. Jesse, and their son. Baking and being active are her two favorite hobbies.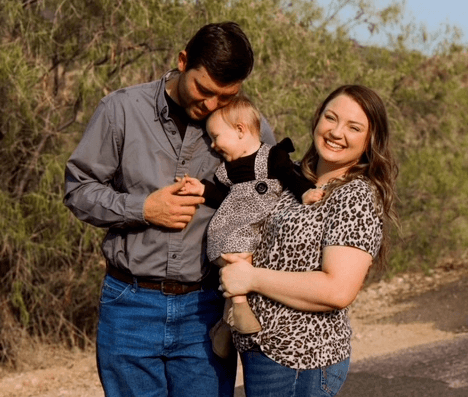 Felecia
Registered Dental Hygienist
Felecia has worked in the dental field since she was 16 years old. She earned her Associate of Applied Science degree in dental hygiene from Mohave Community College in May of 2016 and joined our team six years later. She enjoys working in a family-based office where everyone is a team player, and she helps our patients with their oral health in order to promote overall well-being.Felecia has lived in Kingman for over 25 years, and her family consists of her husband, Daniel, her daughter, Saralynn, and her two dogs. In her free time, she enjoys camping, fishing, exploring the outdoors and spending time with family.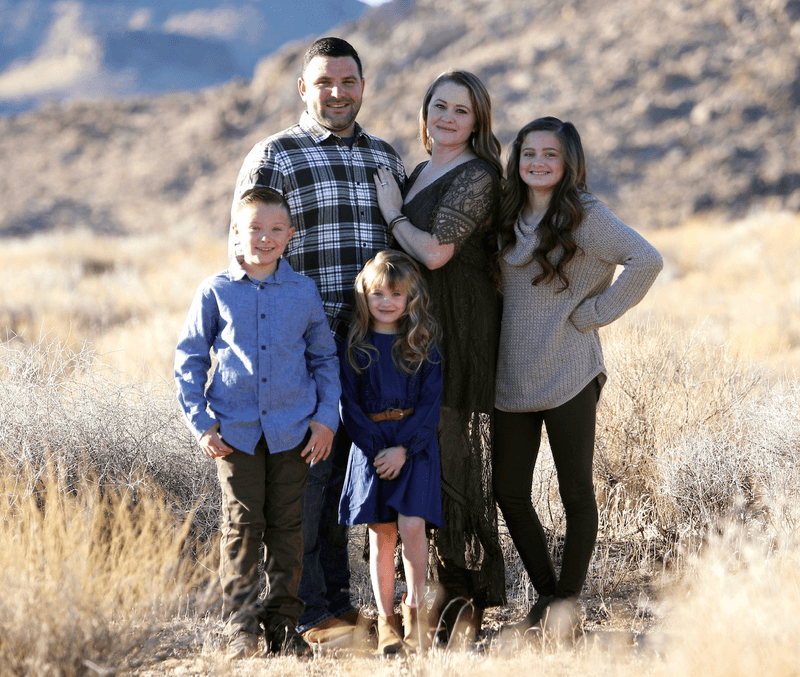 Britany
Registered Dental Hygienist
Britany completed her associate degree at Mohave Community College in 2017 and her Bachelor of Science degree in dental hygiene at Northern Arizona University in 2019. She joined our team in January 2020 and loves being part of a great team with a smalltown feel. She is dedicated to providing her patients with the best care while making them feel as comfortable as possible.Britany moved to Kingman from California in 2010. Her husband is a Kingman native, and they have three children. In her free time, Britany enjoys outdoor family fun such as camping and hunting. She is also a youth group leader for high school girls.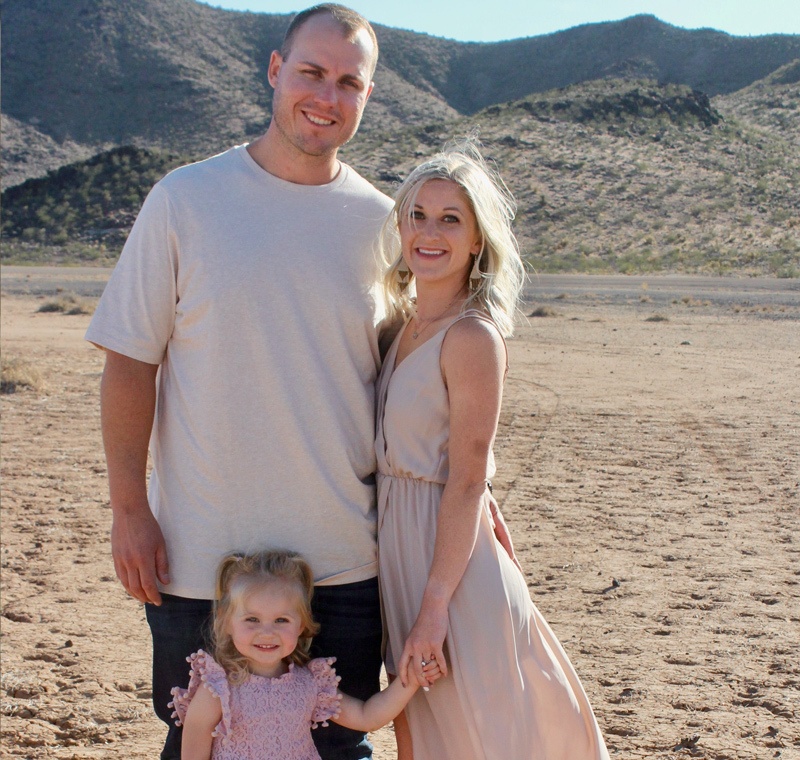 Stavi
Registered Dental Hygienist
Stavi started at our office in July 2022. She graduated from ASU with her biology degree in 2019 and graduated from MCC with her associate degree in 2022. Stavi's favorite part of this office is the focus on complete patient care, and she always puts her patients needs first. She is also always a team player. Stavi is married and has one daughter. Outside of the office, she enjoys spending time with her family, going to the lake and hanging by the pool.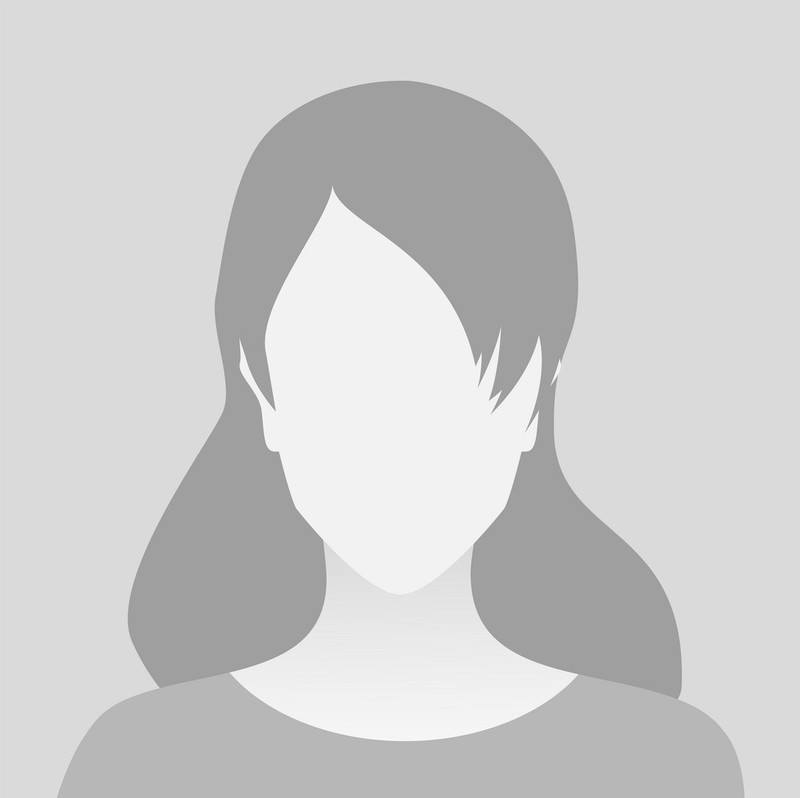 Melissa
Dental Assistant
Melissa joined our team in March 2022 and loves how our team comes together like a family. She brings a fresh, new perspective to Mangelsdorf Family Dentistry PC, and we are glad to have her!Melissa likes road trips, photography, artwork and ghost towns.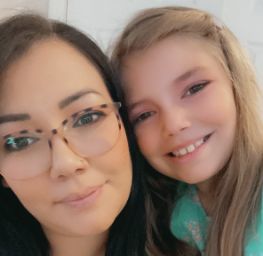 Monica
Lead Dental Assistant
Monica has been a part of Mangelsdorf Family Dentistry PC since 2016. She loves that our team gets along like a big family and provides exceptional dental work. Monica's focus is on making this practice successful by making sure everything runs smoothly and efficiently with a fun and kind attitude.Monica has a beautiful 8-year-old daughter named Olivia. She loves to craft and go to concerts and has been a dental assistant for 11 years and counting.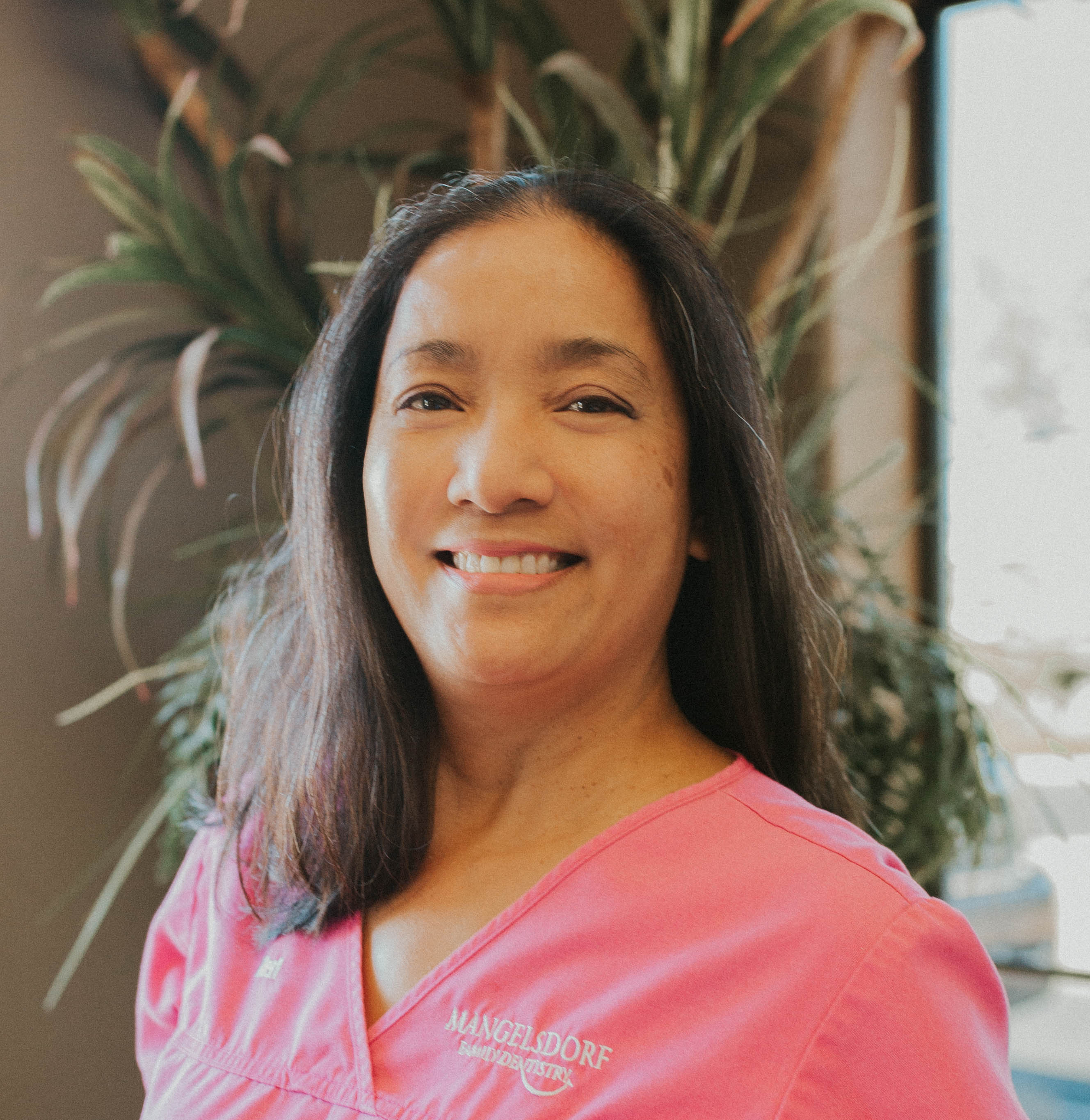 Meri
Dental Assistant
Meri is one of the longest employed staff members on our team — she has been here since 2011! Meri brings over 37 years of experience with her every day, and she loves the team and the patients she works with.Meri and her husband, Joe, have been together for over 25 years. Meri was born in Saigon, Vietnam, and was actually the first Vietnamese baby to ever be adopted by a military family. When she is not at work, she enjoys puttering around her house and venturing outside when the weather is nice.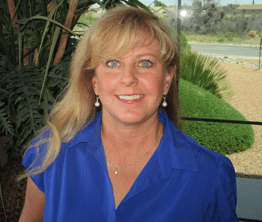 Linda
Linda was born in Flagstaff, Arizona. She was happy to move to Kingman when she was 8 years old. She learned to love water sports with her family and hiking the desert trails with friends. Linda graduated at Northern Arizona University with a degree in music education. She married Dr. Tim and moved to Seattle, where she worked at an actuarial firm in the accounting department and switchboard (telephone) lunch relief.Linda moved back to Kingman with Dr. Timothy in 1987. Linda is the super proud mother of Dr. Jesse and Dr. Luke. As she never expected the boys to return and practice dentistry at Mangelsdorf Family Dentistry PC, it is a joy to see them every day, either at the office or at their homes. Linda is also the super proud grandmother to baby girl Alisa and baby boy Darius. Maybe, just maybe, these children will be the fourth generation of dentists. Visit our office to learn the rest of the story!