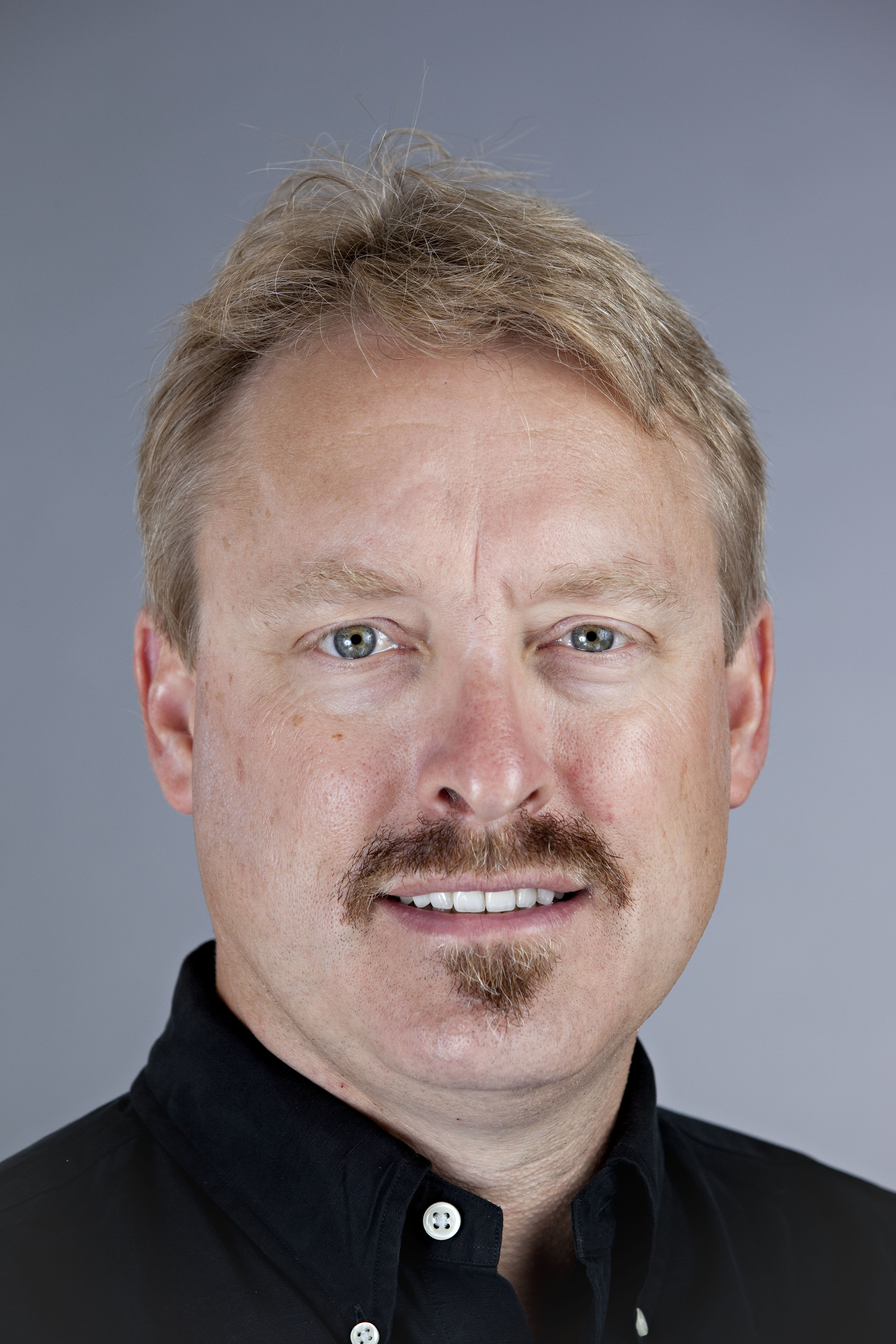 Dr. Timothy Mangelsdorf, D.D.S.
A native of Arizona, Dr. Tim has enjoyed growing up in the southwest. After attending Northern Arizona University for an undergraduate degree in chemistry, he graduated No. 1 in his class with honors from the University of Washington School of Dentistry. Besides being well educated in General Dentistry, Dr. Tim took honors courses in removable prosthodontics (dentures) and oral surgery. Dr. Tim completed extensive courses at Baylor College of Dentistry in Dallas, Texas, in aesthetic dentistry specializing in ceramic crowns and veneers. Recently, he has achieved a master's degree from the International Dental Implant Association specializing in the placement and restoration of Dental Implants. Dr. Tim enjoys all areas of dentistry and wishes to provide quality comprehensive treatment to his family of patients. He is active in the Arizona State Dental Association and has served as President of the Northern Arizona Dental Association and as a Trustee at the state level. Dr. Tim is also active in his community raising funds for the Kingman Cancer Care Unit and as a Kingsman that serves the community and organizes the Andy Devine Days Rodeo.
Certified
National Board of Dental Examiners
West Reg. Brd. of Dental Examiners
Licensed
State of Arizona
Member
American Dental Assoc.
Arizona State Dental Assoc.
International Dental Implant Association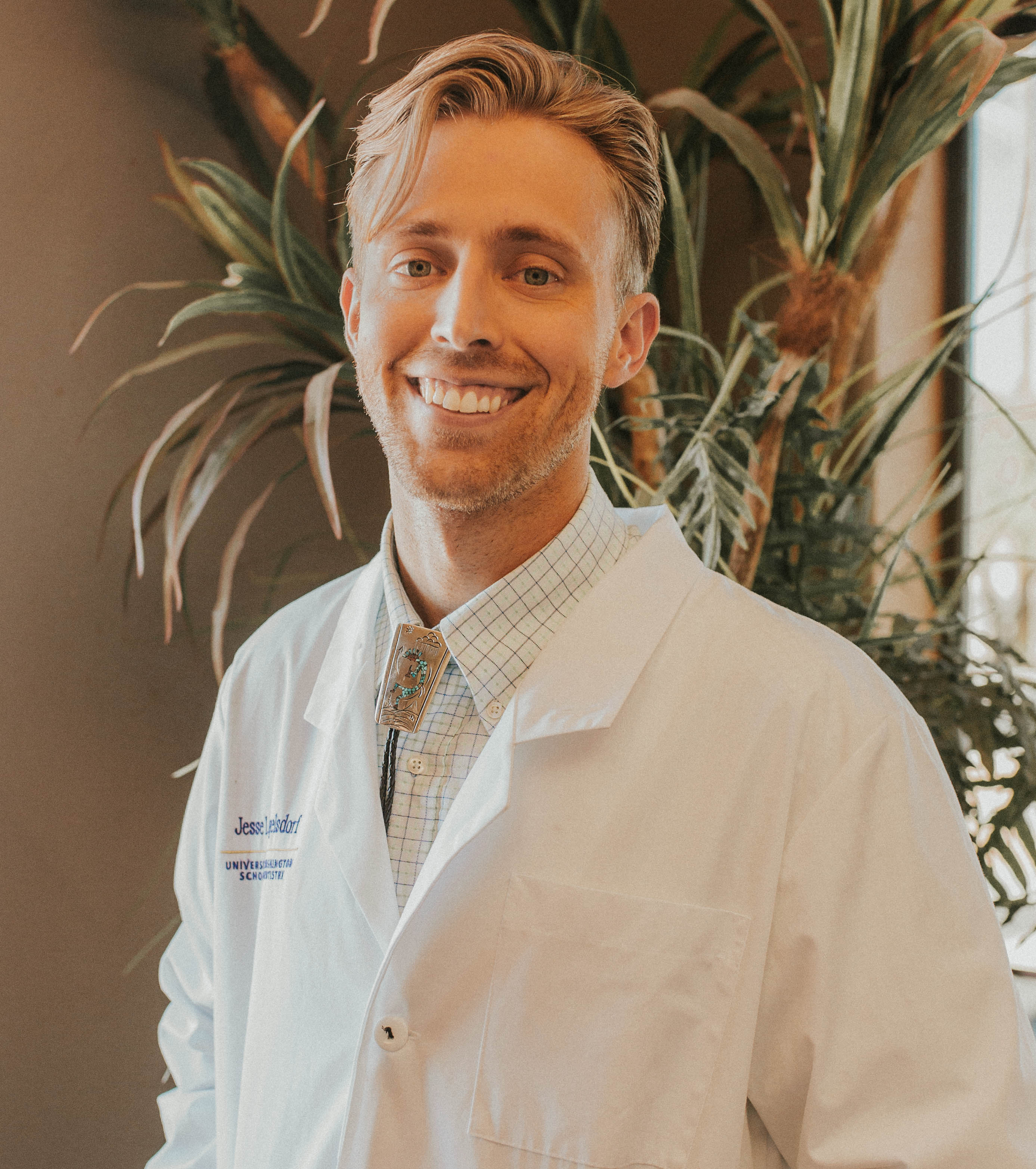 Dr. Jesse Mangelsdorf, D.D.S.
Associate dentist and avid golfer, Jesse Mangelsdorf, grew up in Kingman where he followed in his father's footsteps attending both Northern Arizona University for undergrad and then continuing on to the University of Washington for his degree in Dentistry. At the University of Washington, he was taught scientific evidence-based dentistry, where he learned how to apply these fundamentals for ideal treatment of all patients. For fun, he enjoys traveling to tropical places to sail, surf, scuba and sleep. Dr. Jesse is eager to serve his community of Mohave County by providing exceptional dental care every day at Mangelsdorf Family Dentistry.
Certified
National Board of Dental Examiners
West Reg. Brd. of Dental Examiners
Licensed
State of Arizona
Member
American Dental Assoc.
Arizona State Dental Assoc.
International Dental Implant Association
Meet Our Team
Our dentist and team members at Mangelsdorf Famly Dentistry PC have worked together for many years providing the Kingman community with quality oral health care. We are dedicated to helping you gain your most beautiful and healthy smile, and we want to help you feel comfortable at every visit. If you wish to learn more about our dental services in Kingman, Arizona, or want to visit with Dr. Jesse Mangelsdorf or Dr. Timothy Mangelsdorf, call 928-377-5519 today!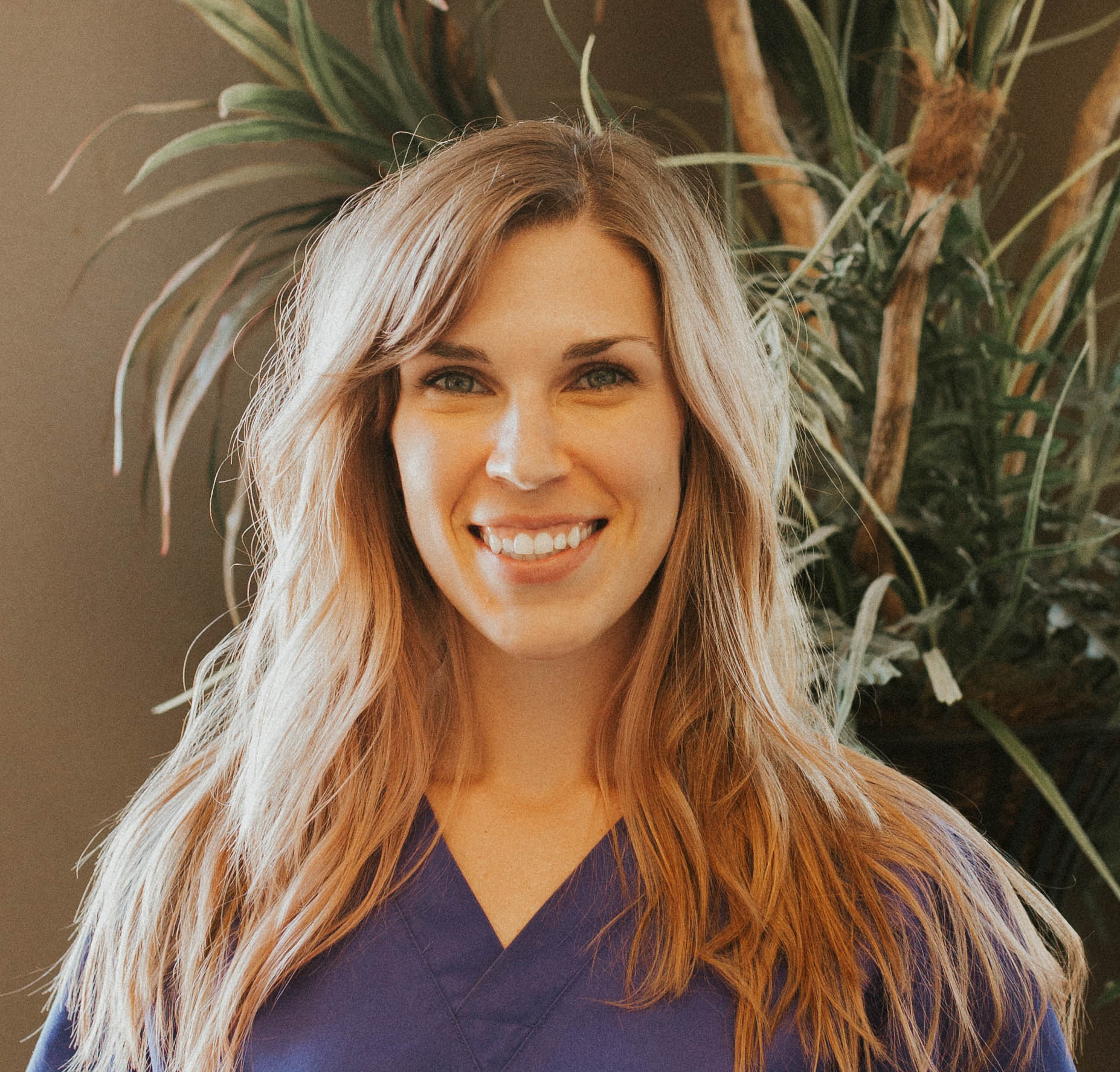 Hollyann
Registered Dental Hygienist
Hollyann joined our team in 2018 and graduated from Mohave Community College with a degree in dental hygiene. She enjoys the work atmosphere, positive vibes and strong sense of teamwork at Mangelsdorf Famly Dentistry PC. She's a go-getter and provides amazing patient care.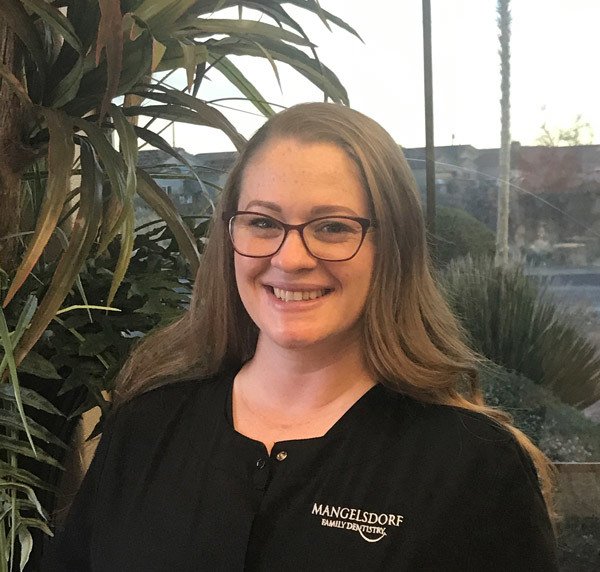 Britany
Registered Dental Hygienist
Britany completed her Associates degree at Mohave Community College in 2017 and her Bachelor of Science degree in dental hygiene at Northern Arizona University in 2019. She joined our team in January 2020, and loves being part of a family practice and interacts with the community. She is dedicated to providing her patients with a friendly and comfortable experience when they visit our office.
Britany moved to Kingman from California in 2010. Her husband is a Kingman native, and they have three children. In her free time Britany enjoys outdoor family fun such as camping and hunting. She is also a youth group leader for high school students.

Lisa
Dental Assistant
Lisa joined our dental team in 2004. She was raised in Sedona and moved to Flagstaff after graduating high school. lt was there she met her husband, Patrick. They moved to Kingman in 1988 where they built a house together that they still live in. ln 2001, they bought a sailboat that they lived on for three years as they sailed to Mexico, Central America and the Caribbean. She still enjoys sailing and golfing with her husband, and she is an avid horseback rider. Lisa has also volunteered at the Arizona Dental Mission of Mercy since 2011, which provides free dental care to local Arizonans.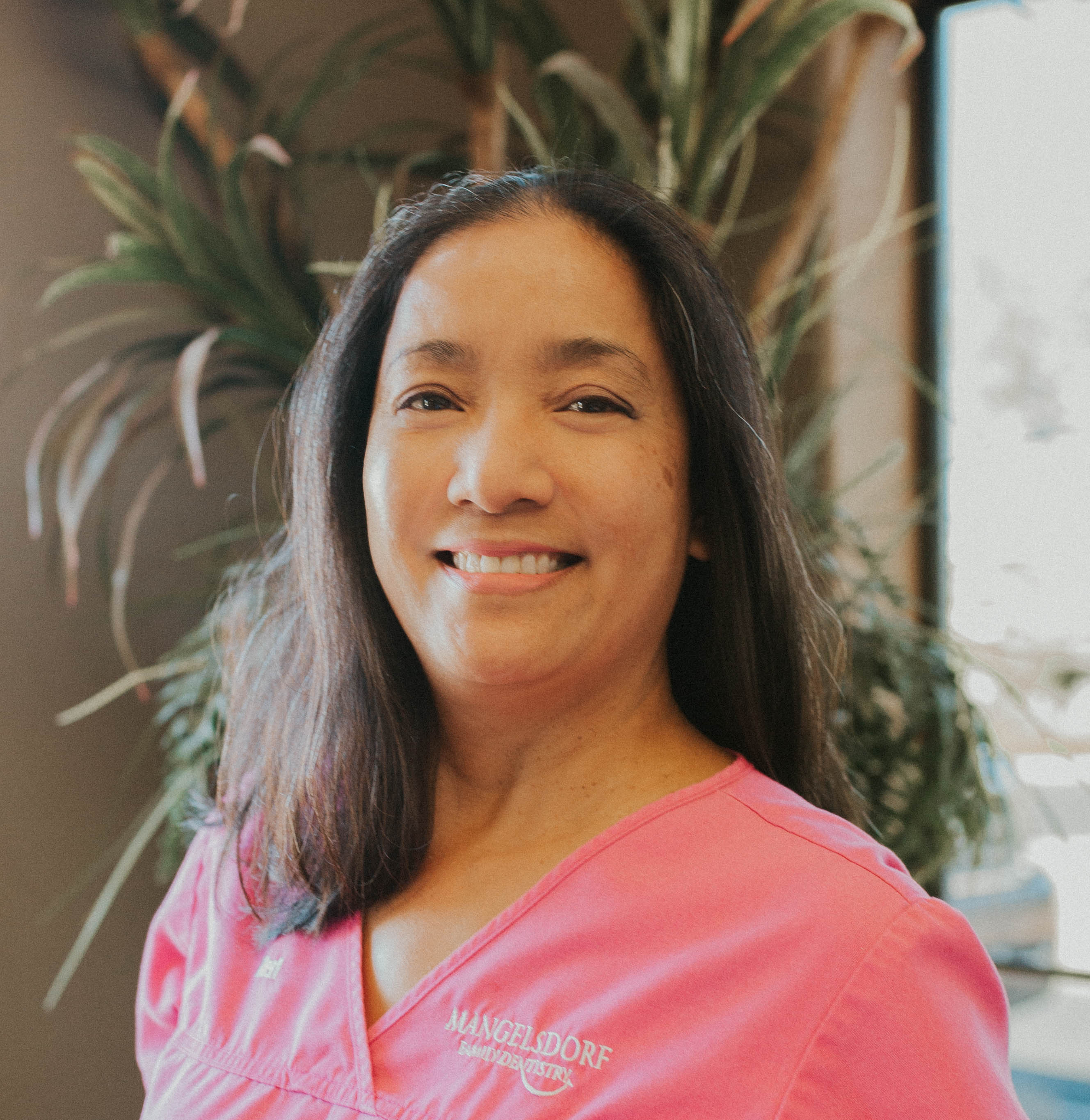 Meri
Dental Assistant
Meri was born in Saigon, Vietnam, and was actually the first Vietnamese baby to ever be adopted by a military family. Nguyễn Cao Kỳ, the prime minister of Vietnam, approved the adoption, and President Richard Nixon signed the citizenship papers. Meri discovered her love of dentistry soon after high school and has remained in the dental field for over 30 years. She joined the Mangelsdorf dental team in March of 2011 after relocating to Arizona with her husband, Joseph, in 2005. Meri is cross-trained and multitasks very well. She also loves whom she works with! Outside of work, Meri enjoys the outdoors and loves to ride horses.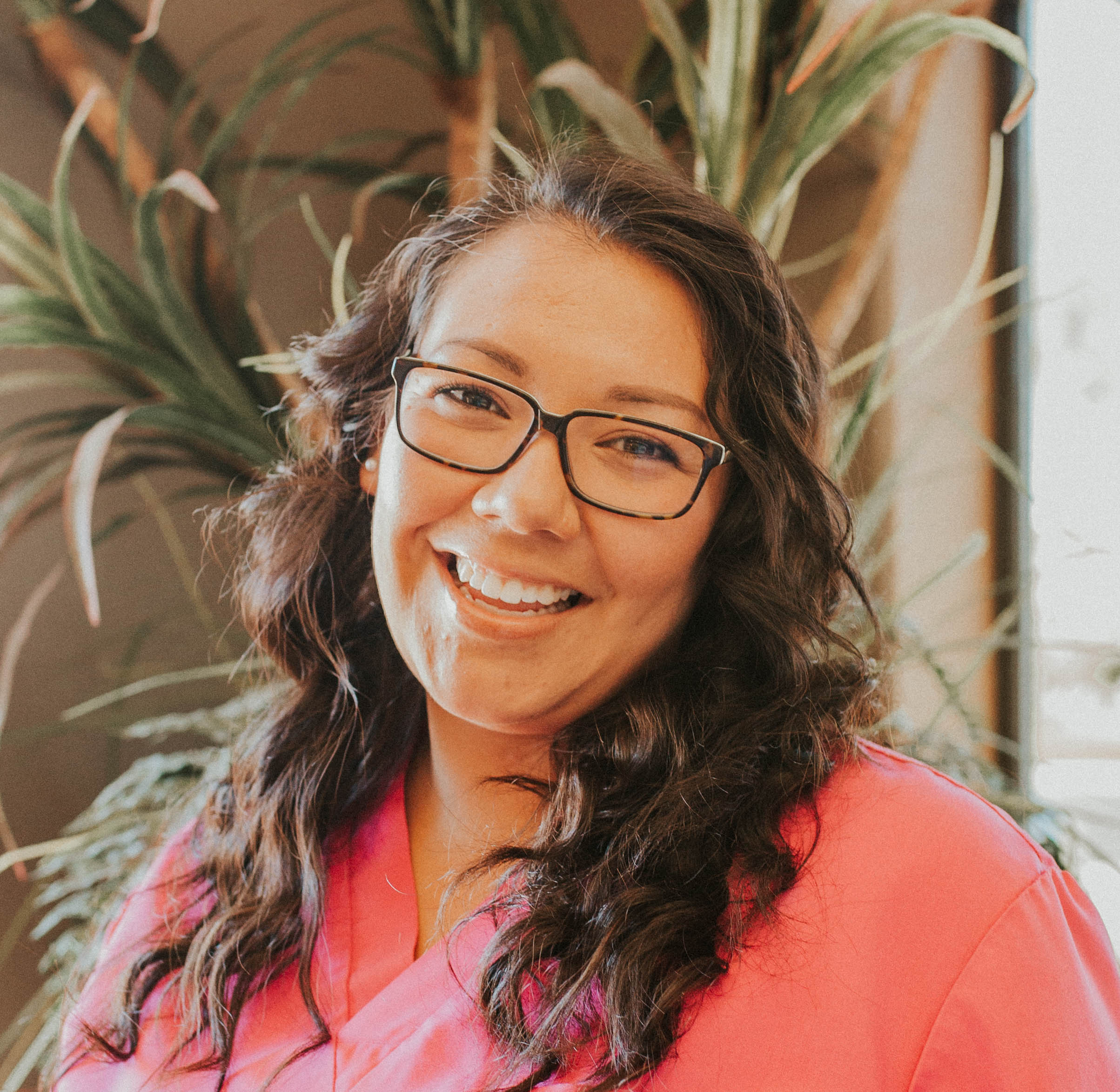 Monica
Dental Assistant
Monica has been with our office since September of 2016 and has been a hard-working team player. She is also patient and kind and loves that our office feels like her dental family. Monica has a four-year-old, Olivia, whom she loves sending time with. She also enjoys concerts and crafts.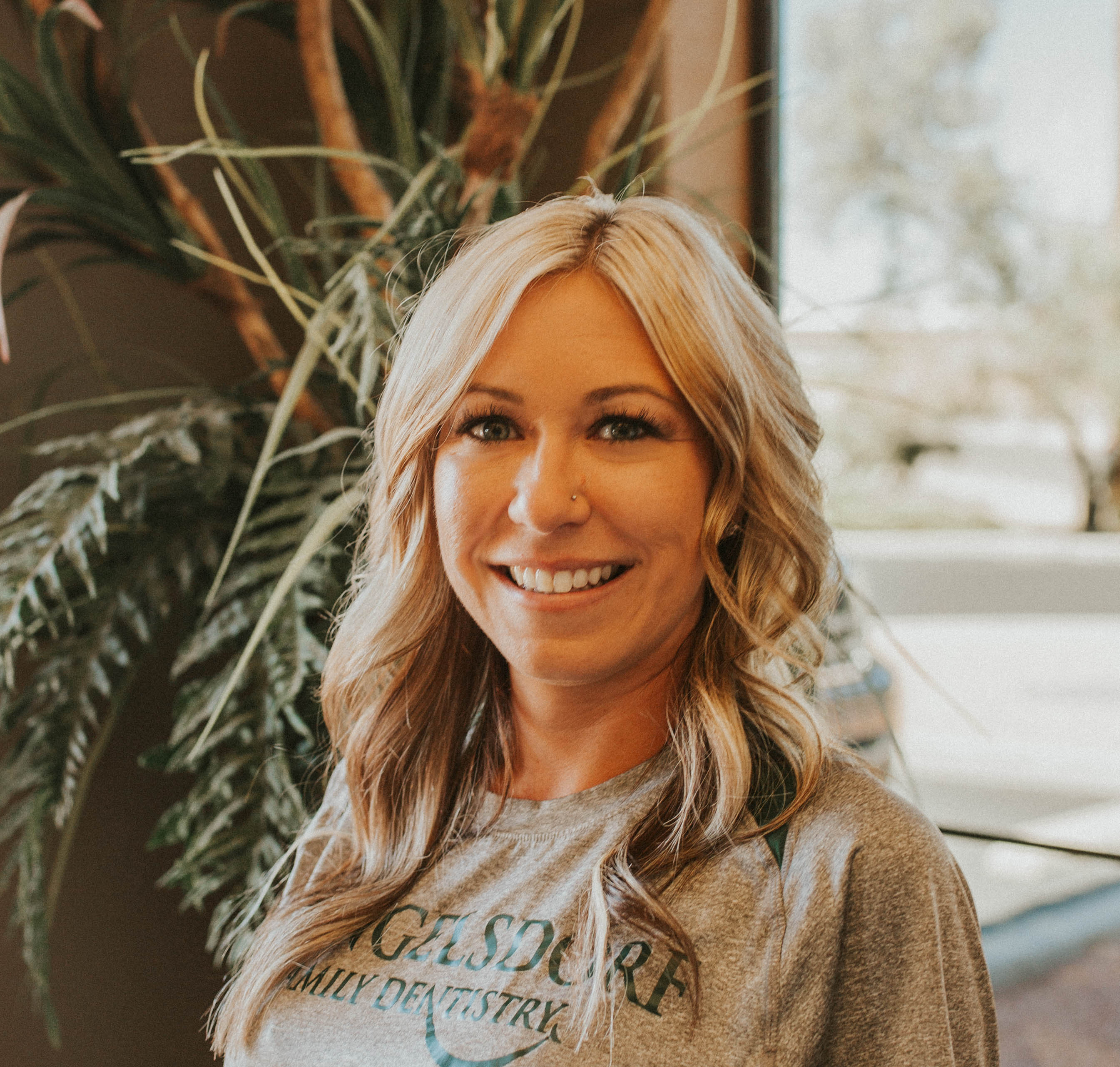 Vanessa
Dental Assistant
Since September of 2017, Vanessa has been a versatile member of our office. She loves the people she works with, and before working with us, she used to be a cosmetologist! Vanessa has two children.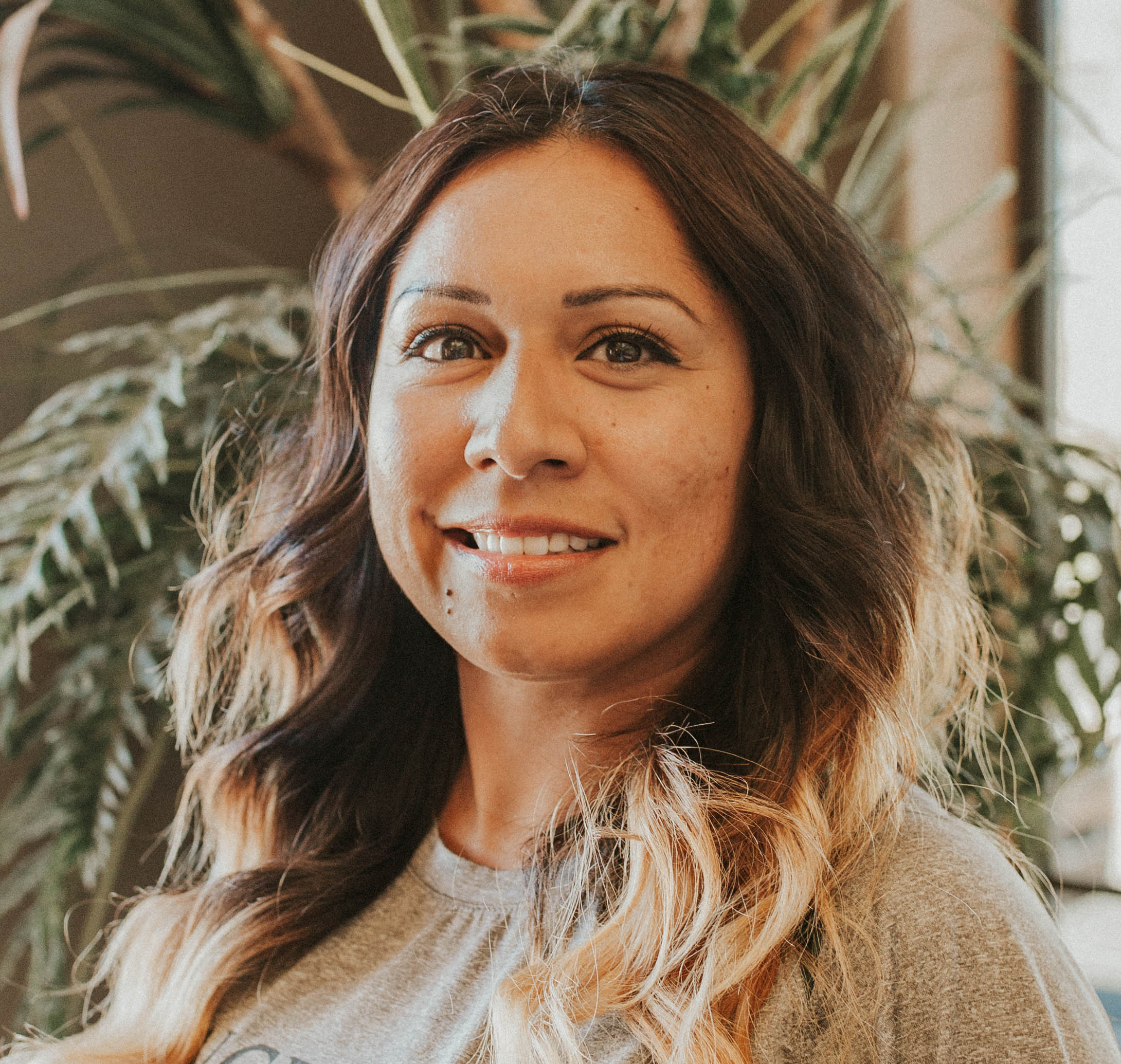 Katrina
Office Manager
Katrina was born in 29 Palms, CA, and was raised for the majority of her childhood in Kingman. She has been with the Mangelsdorf team since 2002 and graduated from Kingman High School in 1999. Katrina is a team player and is willing to help out wherever she can. She goes above and beyond for our patients and team in order to help us run a successful, happy practice. Katrina loves what she does and our patients feel like family to her. She is married, has three children and enjoys being outdoors.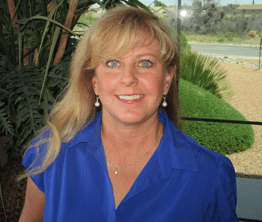 Linda
Linda was born in Flagstaff, Arizona, and grew up in Kingman. After graduating from a private school in South Dakota, she pursued a degree in music education from NAU where she met and married Dr. Tim. After living with Dr. Tim in Seattle, they moved back to Kingman where Linda taught music at Palo Christi Elementary and Cerbat Elementary. They have two sons attending school, one that is currently interested in the dental field. Since 2001, Linda has been active in Mangelsdorf Family Dentistry, developing systems for the front desk and accounts payable department. She enjoys meeting new people in our practice and helping them accomplish their dental health goals.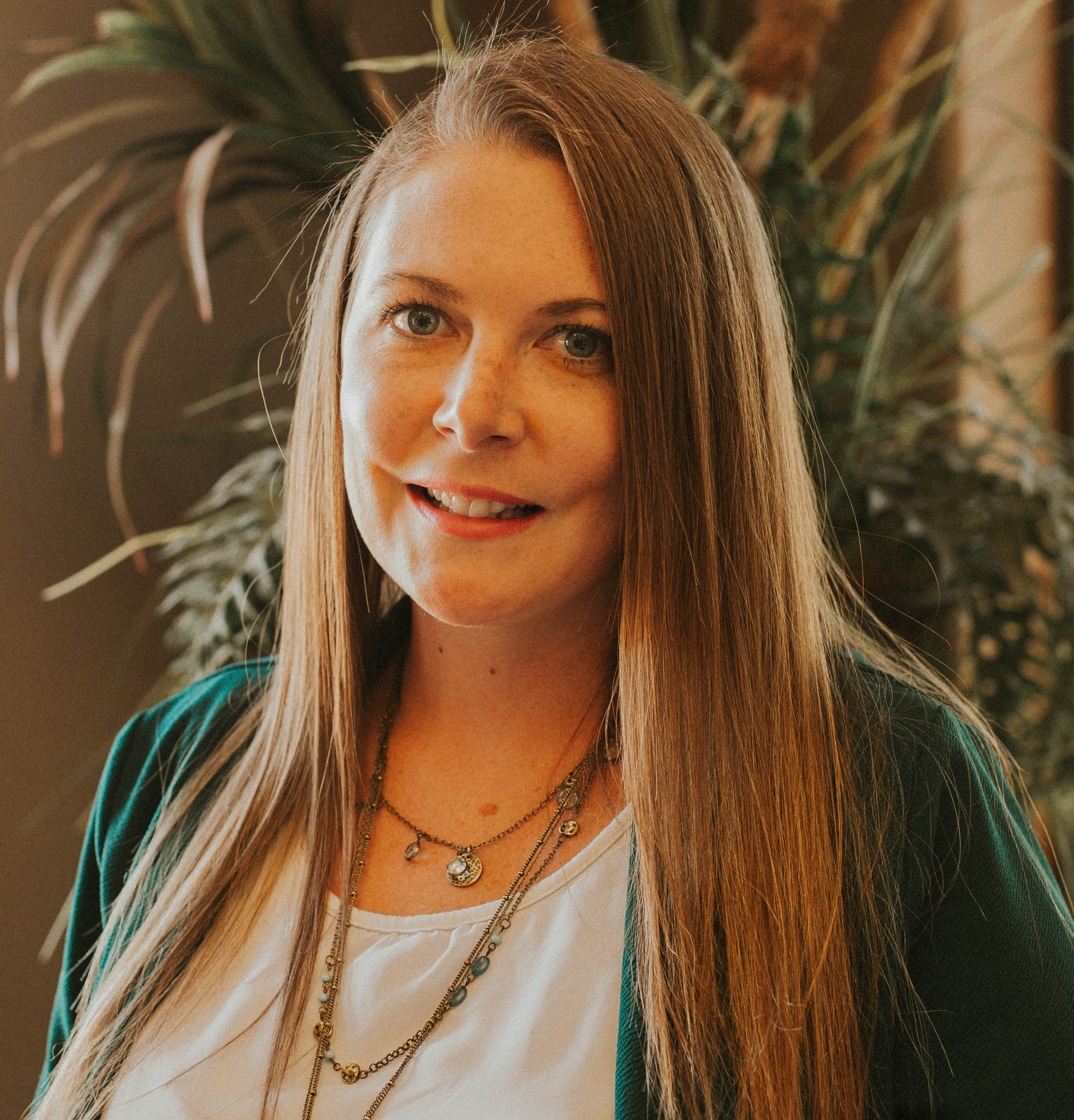 SheenaFront Office Receptionist
Sheena was born and raised in Kingman, AZ, and she graduated from Kingman High School in 2007. Sheena joined our practice in October of 2014 and gained her phlebotomy and Platelet Rich Plasma (PRP) certification in January of 2017. She enjoys the family atmosphere and community involvement of our office. Shortly after joining us, she met her husband, Ryan, and they now have two children together. In her spare time, she enjoys playing softball.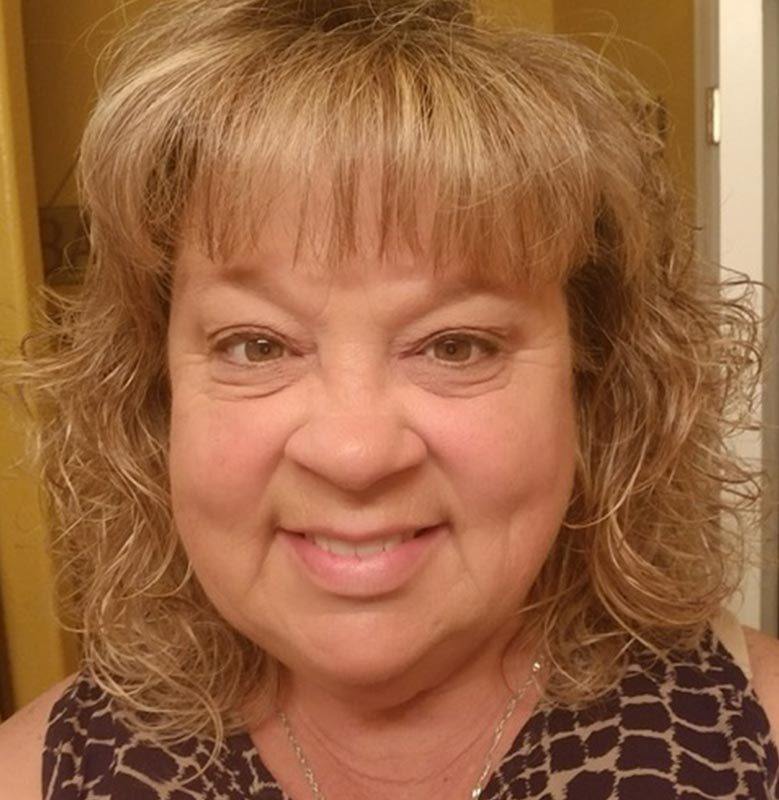 LyndalOffice Assistant
Lyndal joined our practice in 2019 and has an Associate of Arts degree from Monterey Peninsula College, focused on health and dental care. She recently moved to Kingman from California, and she is loving it here! Even with her 30 years of experience in the dental field, she still loves learning new things about dentistry every day, and she is sure our team members and patients are the best! Outside of the office, Lyndal is married with three children and six grandchildren, and she loves crafts and dog training.